Prime Time at Texas and Spring
This is a panaramic composite of the traffic situation on Texas Street.



On the left is the intersection of Texas and Market and beyond you can see traffic backed up several blocks farther still.

On the right is the intersection of Texas and Spring and beyond is the Texas Street Bridge. The traffic coming down the bridge has backed up into Bossier.

Lacy's night club is on the right where you can see a crowd on the sidewalk.

---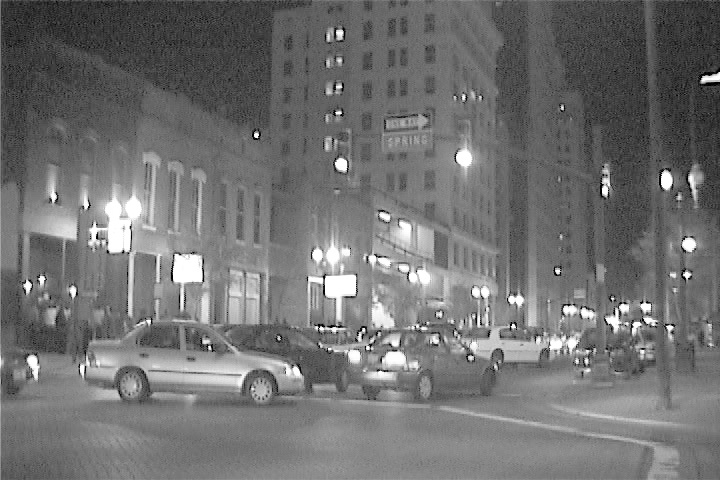 As seen from in front of 'The Blind Tiger' the traffic is blocking the intersection causing 'Grid-Lock.' Lacy's is on the left were you can see the crowd facing the building trying to get into the club.

---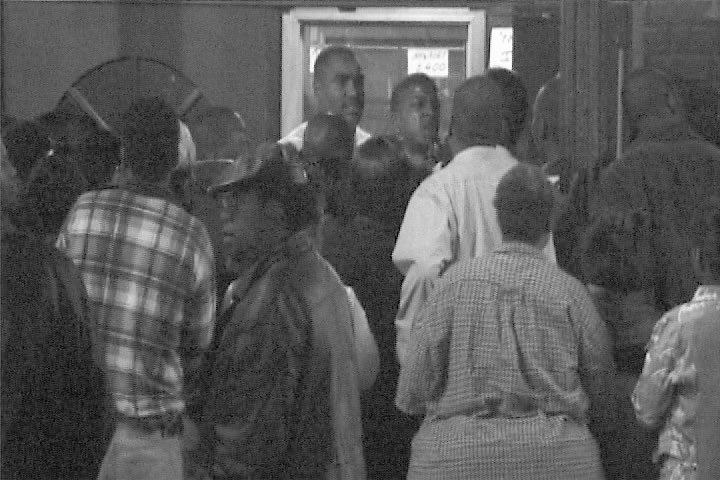 A hostile crowd and equaly hostile Bouncers in the doorway of Lacy's.

---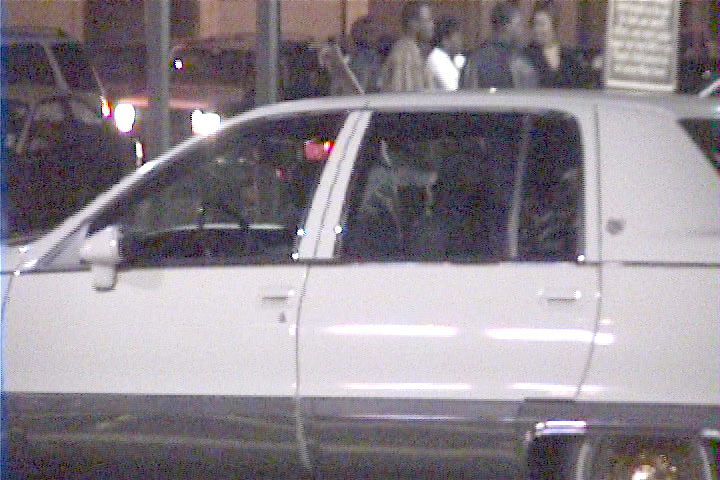 As seen from across the street from Lacy's, gang member flashing Gang Sign hand jestures to the crowd in front of Lacy's after running the baracade at Texas and Market. Lacy's parking lot and traffic on Spring Street is in the background. Also notice the crowd waiting to get into Lacy's.

---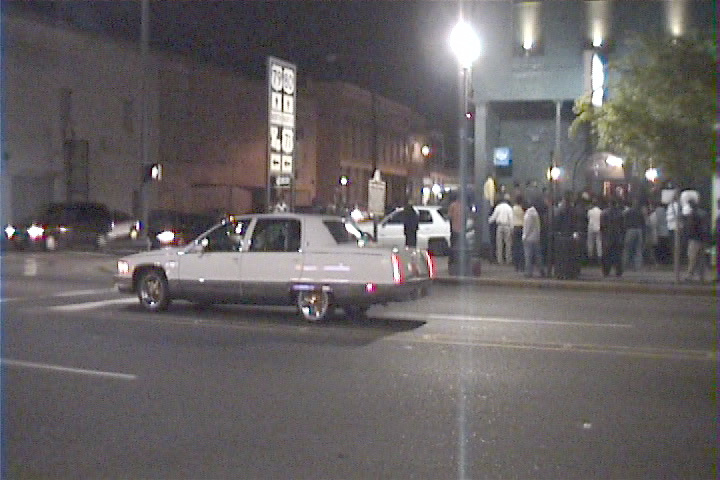 Gang member's car waiting to turn from Texas onto Spring.

---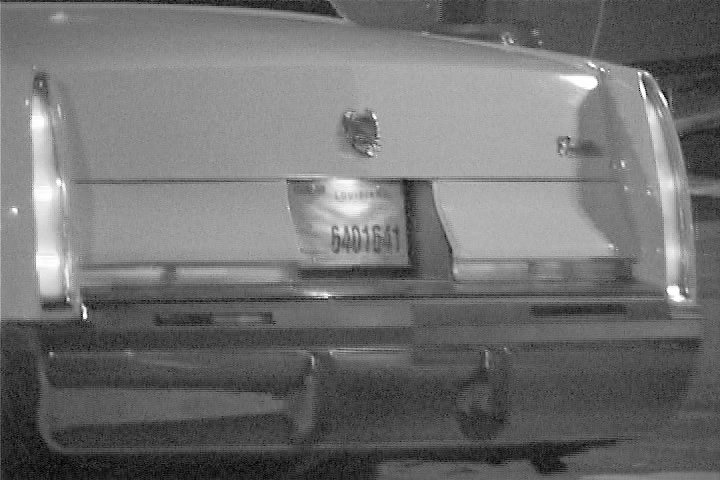 Gang member's license plate. As you can see it is a temporary tag.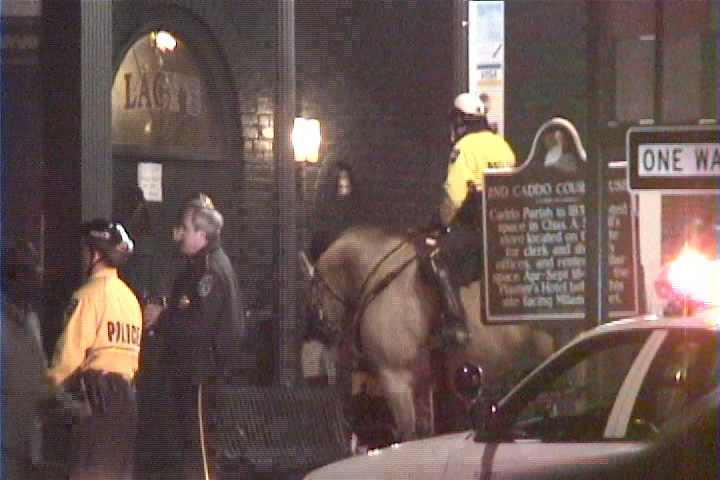 Police in front of Lacy's after clearing the hostile crowd from the sidewalk under orders of the Fire Marshal.

---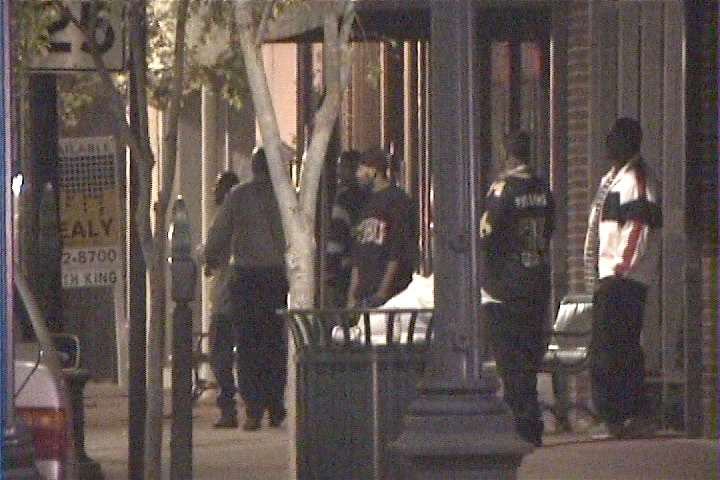 Young Gang members avoiding Police action across Texas Street from Lacy's. The police are across the street clearing the crowd from the sidewalk.