HOME

Provides situational awareness.
SENTRY PROBE, a small, completely portable, hand held, low-cost personal RADAR device providing very reliable detection of any human movement through most walls and doors.
Coming soon, the GRASSHOPPER, miniature disposable motion detector that can be worn like a broach or quickly stuck to most walls, doors, and windows to covertly detect movement through them.
Under development: new SENTRY PROBE able to detect human movement through concrete and masonry.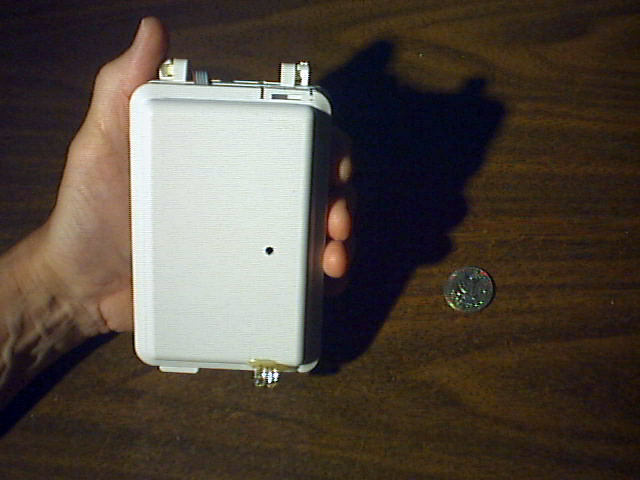 June, 2007: Seen above, the new SENTRY PROBE is wallet-sized, fits in the pants pocket, operates more than 3 hours on a single charge, detects human movement through most walls and doors, costs less than $200 in single quantity.
<![if !vml]>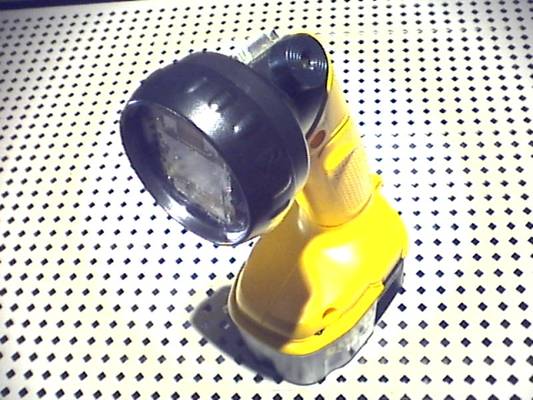 <![endif]>
Seen above, this version of SENTRY PROBE operates for 24 hours on a single charge.
In the image above, the SENTRY PROBE technology is retrofitted into a DeWALT flashlight to provide a rugged enclosure and recharging system, to survive rough handling for long life. Seen on the top is a Sonalert beeper which annunciates detected movement. Movement generates very distinctive sound which is automatically interpreted as movement easily heard even in noisy situations. The unit is battery operated, operating reliably for many hours without a recharge. It may be hand-held, placed on the ground, mounted on a pole for scanning high places or extended into places that are hazardous, mounted on a robot, or may be mounted on a dish for distant probing and penetrating substantial buildings and multiple walls even through foliage.
See additional images below…
SENTRY PROBE uses microwave Doppler RADAR. A computer running RADAR PC may be used optionally connected to the external connector. It is a stand-alone electronic device to detect motion through most doors, walls, and foliage both in direct contact with the surface of interest or at a distance. This detection is reported as a sound that allows the users to instantly know if any movement occurs in the field of the Illuminator.
One important feature, the user is alerted instantly to any movement without watching or seeing the area of interest. The movement is turned into sound so the user does not have to watch a tiring video screen or peer through binoculars in surveillance situations. The sound may be easily adjusted to continuously report movement with extreme sensitivity or be silent and only make sound when there is movement, as an alarm would, and may silently trigger cameras for recording movement in sensitive areas.
If your job requires you to breach doors to apprehend suspects or process a warrant, knowing if there is any movement behind a door, wall, or foliage may be of interest. If you need to detect movement in sensitive areas or through entry points SENTRY PROBE can warn you if there is any movement.
Tactical Teams can use SENTRY PROBE to prevent dangerous surprises in sensitive situations. Barricade and Hostage situations may be managed to provide the Tactical Team real-time awareness of the movement of perpetrators and occupants inside the building of interest. SENTRY PROBE allows the user to reliably characterize the movement out of sight providing additional situational awareness unobtainable in any other way:
Are the movements rapid like running from room to room?
Is it a pet?
Do the movements correlate to outside stimulus like knocking on the door or phone call?
Is there limited movement as if someone is restrained or suffering diminished capacity?
Is there no movement at all or has it come to a halt?
Even if the door of interest is steel, the wall in which it is mounted is permeable by the Doppler RADAR. Any movement immediately behind the door can be reliably detected by simply placing SENTRY PROBE on either the left or right side of the door at an angle to the wall pointing it behind the door.
SENTRY PROBE detects movement:
through walls of adjacent rooms and buildings
through floors and ceilings
through windows with curtains and blinds
in blind hallways
around corners
from inside to outside
from outside to inside
from inside to outside to inside (Inside one room or building to inside another room or building.)
SENTRY PROBE detects movement at a distance using a suitable reflector. From the street, nearby buildings may be penetrated and scanned for movement allowing the user to pinpoint the location of the movement. Covert surveillance may be carried on from a suitable vehicle at a distance from the site of interest.

SENTRY PROBE can alert you of any movement in a sensitive area like your driveway or carport. Hunters can use it to detect animal movement in areas of interest.
<![if !vml]>

<![endif]>
Azimuth/Elevation pattern of RADAR Illumination
<![if !vml]>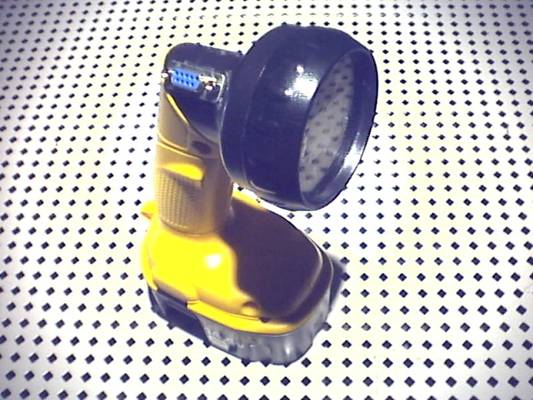 <![endif]>
The Connector seen here allows the user to attach many different external RADAR Illuminators to take advantage of the internal electronics to process the Doppler Signal. The connector provides power and signal which may be connected to external equipment such as a radio transmitter and computers especially for RADAR PC. The connector also allows SENTRY PROBE the option of being powered from an automobile without the battery.
<![if !vml]>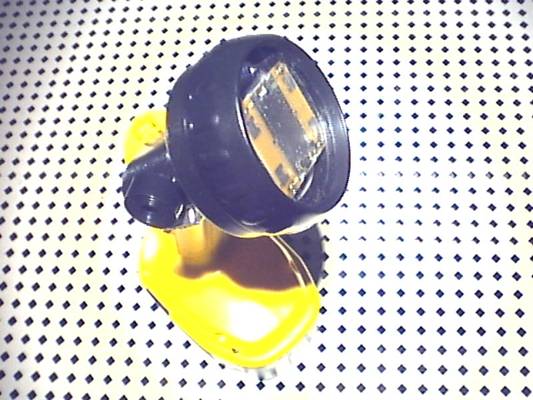 <![endif]>
The Illuminator rotates to allow the user to point the RADAR illumination in the most appropriate direction.