San Diego

---
Mission Bay. You can just barley make out the snow on Big Bear mountain just right of center.The mountains on the left are Camp Pendelton.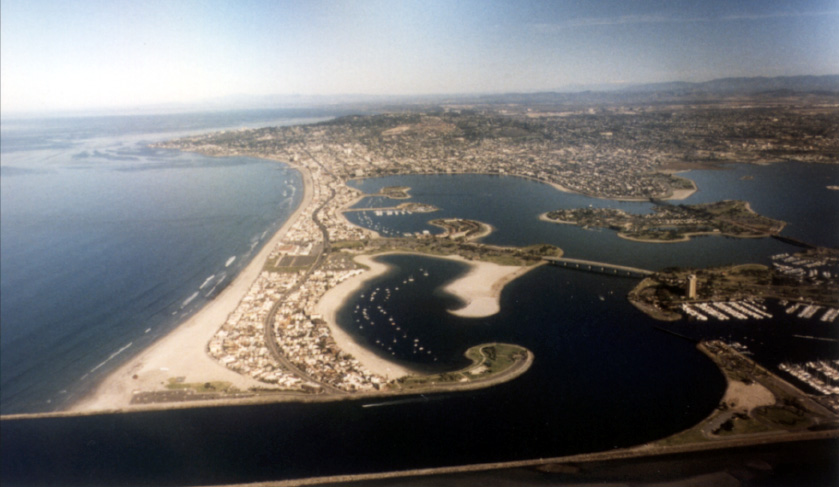 ---
The USS CONSTELLATION (CVN-64) docked at North Island Naval Air Station Coronado.This picture is from the high ridge facing south by southwest overlooking Marine Corps Recruit Depot in the foreground, San Diego Bay in between the Constellation and the Depot, the mountains southeast of Tijuana, Mexico on the left, the mountains just north of Ensenada, Mexico over the bow of the Constellation, and the islands offshore of Mexico on the right. This picture was taken dawn, early summer, early 1980s.


---
The Tall Ship, Star of India, on one it's three voyages in the 20th Century. Point Loma is seen in the distance in this picture from Mission Bay.


---
The Star of India, Tall Ship. Notice the hands in the high rigging.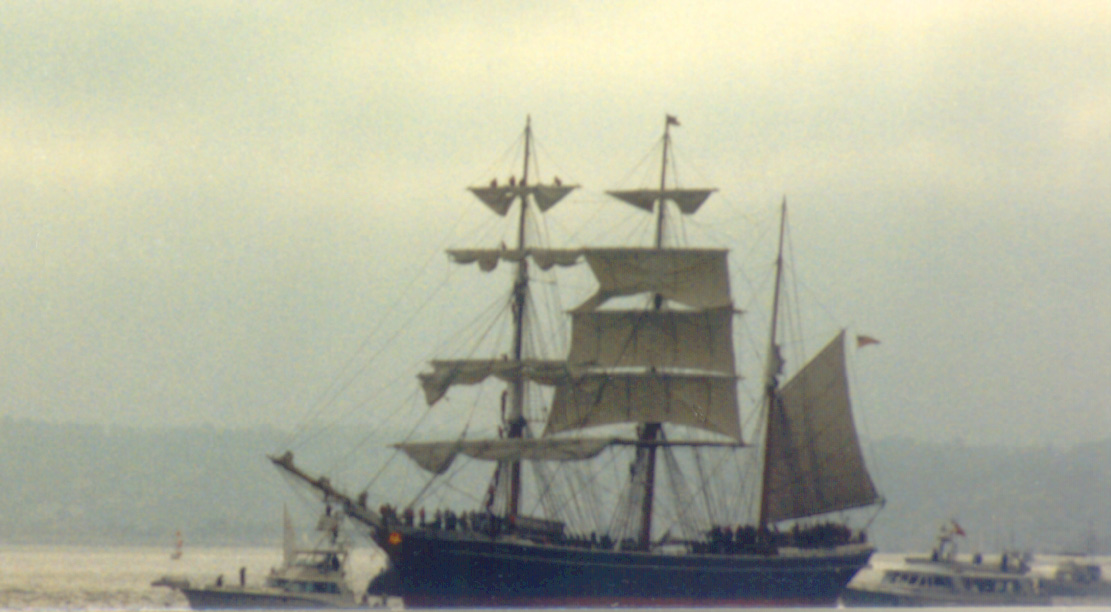 ---
The Hale Observatory dome on Mount Palomar.