Baja California, Mexico

---
This is an Aeronautical Compilation Map of the Ensenada Rift region of upper Baja California Mexico. Notice the Geological Fault Line extending from the upper left (Punta Banda Point south of Ensenada) through the Baja Peninsula, to just north of San Felipe. This is a major tectonic plate feature and provides very beautiful geological scenery as seen in the images below. The bold red arrows on the map show the position and direction of some of the images below.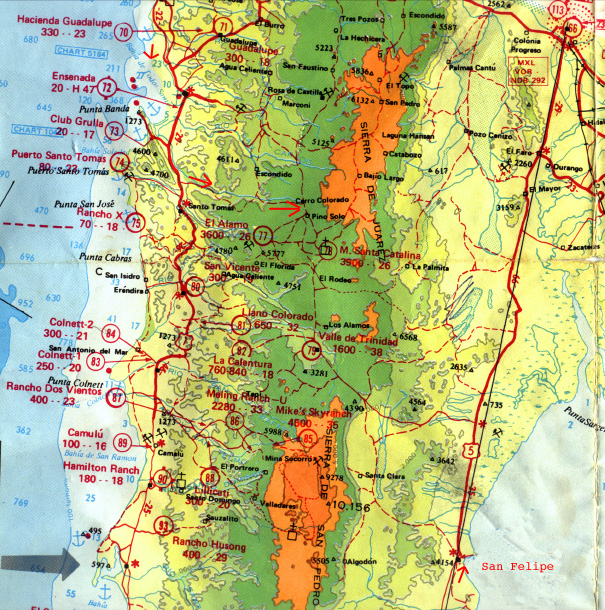 ---
Tijuana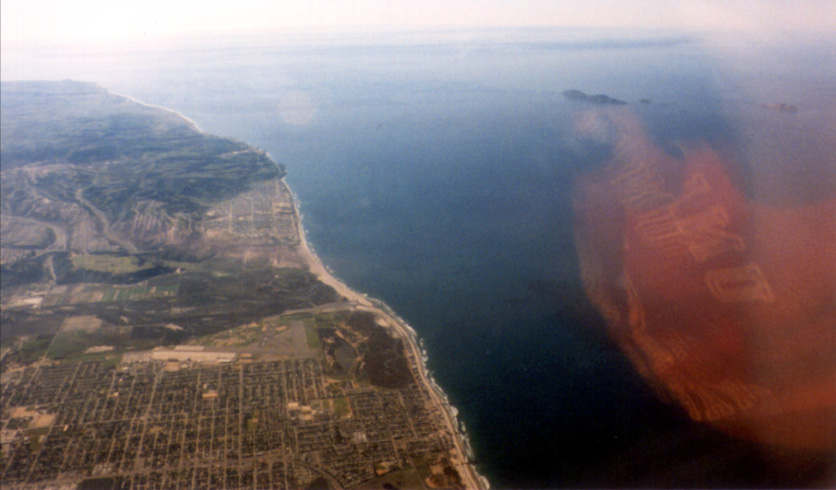 ---
Rosarito Beach, Parts of the Film "Titanic" were filmed here.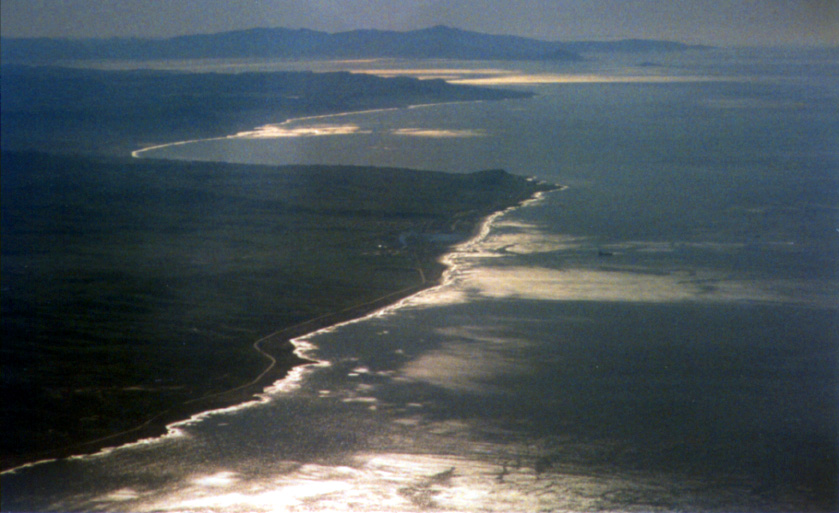 ---
This is the view from the car north of Ensenada. Notice Punta Banda, the Ensenada Rift Formation in the Pacific Ocean.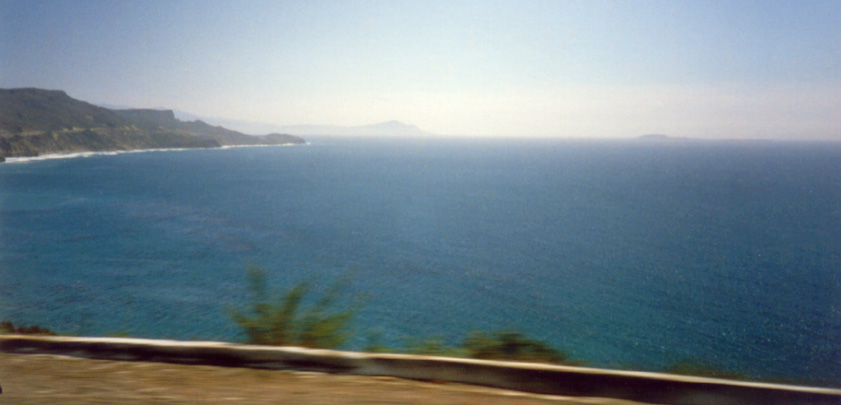 ---
These are some reef rocks. Notice the large Sea Lion on the left rock. These rocks are not white, the white cap is Sea Gull guano.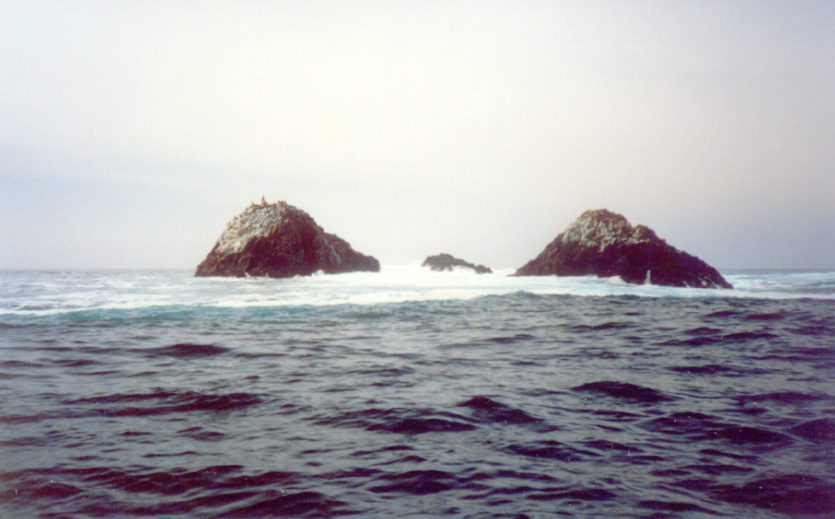 ---
This is one of the many baylets north of Ensenada, a very nice place to live. Notice the house in the foreground is threatened with cliff errosion.

---
This is a canyon on the road to San Felipe, very isolated and beautiful.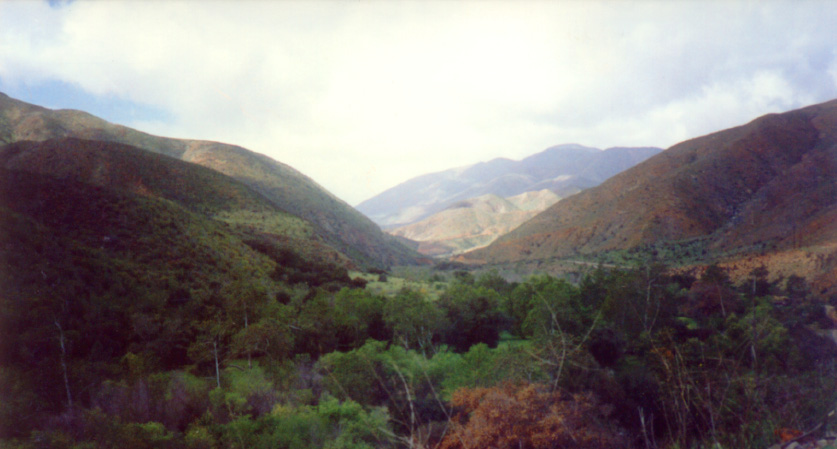 ---
This is a meadow in the central heigths of the Baja-Ensenada Rift Region. The otherside of the mountains on the horizon is very dangerously hot and arid. This picture and the one above were taken on the Memorial Day weekend. The temperatures at night were in the 90s and the daytime temperatures were in the 110s, even in May. It is not advisable to venture down the road in the distance during the Summer and Fall. The foliage in the foreground is green from the Spring rains but the mountains in the distance are barren. Notice no dwellings.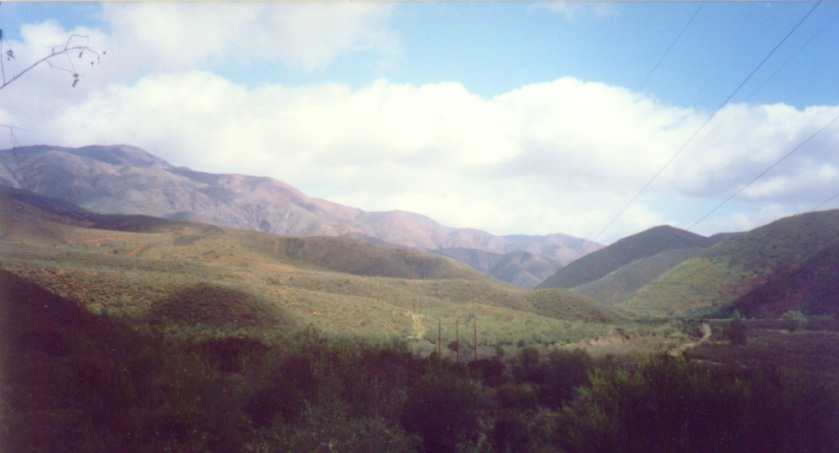 ---
This is the San Felipe penesula (Punta San Felipe) The water temperature was 85 in May. There was no fresh drinking water, it is advisable to bring your own water. There were many birds.