Newport Beach around the Wedge.

---
Newport Harbor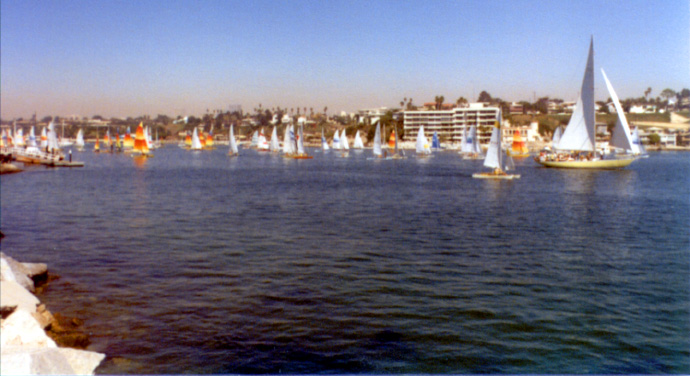 ---
Newport Harbor entrance. Laguna Beach can be seen in the distance. The jetty forms the "Wedge" on the right.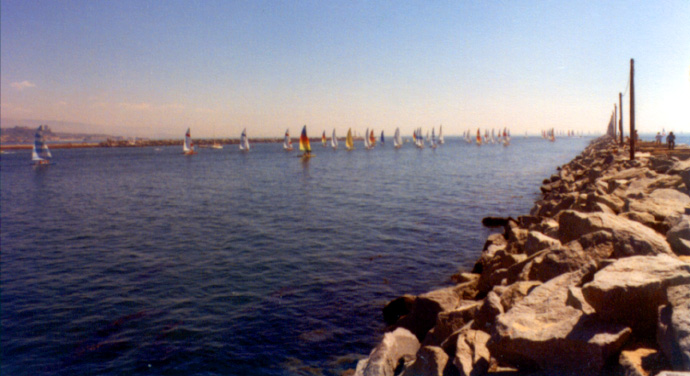 ---
This is the Wedge, the best body surfing spot in the country. The waves pile up in the corner between the beach and the jetty.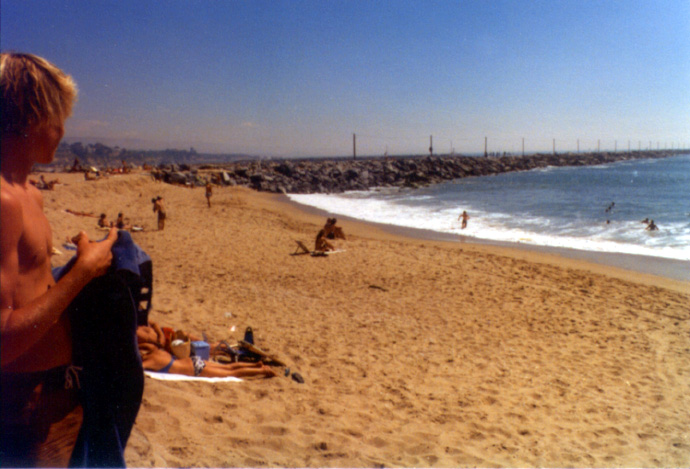 ---
Here is a 10 foot wave. You can just make me out riding the wave on the right. Notice the jetty on the left.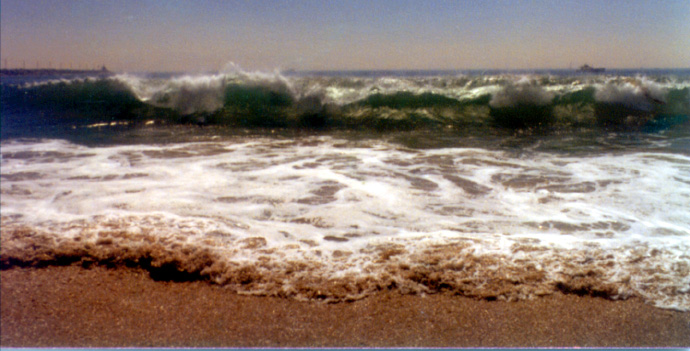 ---
Here I am body surfing a large wave. Notice how close the wave is breaking to the shore.